Earn 2 New York State LCAT, LCSW, LMHC or LMSW Continuing Education Credits!
From the comfort of your own home and on your own schedule!
Course Description:
The surging mental health crisis in the wake of the COVID-19 pandemic and the limitations that it has put on in-person mental healthcare has created a perfect storm. Therapists are working with more severely anxious, panicked, grief-stricken and traumatized clients who are actively in crisis with far fewer resources than they were accustomed to due to the ubiquity of remote/ tele therapy, physical distancing and mask wearing in session. These obstacles often make it more difficult to notice signs of early dysregulation, panic or disassociation so that our interventions often start later and then, unfortunately, make some of our tried and true interventions less effective. This creates a difficult decision for therapists— to either to try and avoid working directly on the most sensitive needs of our clients to protect their psychological and physical safety, which become harder to avoid the longer the pandemic goes on, or to know that this dysregulation is inevitable in times of chronic stress and to widen our toolbox so that we have multiple avenues of intervention that we feel able and confident to draw upon when dysregulation occurs.
This workshop discuss how to identify signs of dysregulation (e.g. anxiety, panic attacks, traumatic flashbacks, disassociation) in both its earlier and more advanced stages; how therapists can regulate themselves using knowledge of Porges' Polyvagal Theory in preparation to co-regualte their clients; will experientially present more than 30 simple embodied, sensory, and creative arts therapeutic interventions to avoid dysregulation, co-regulate and deescalate a dysregulated in-person and remote adult client that therapists can incorporate into their work immediately; will help therapist to develop actionable crisis plans for remote clients.
Learning Objectives:
1.    Identify the symptoms and etiology of four (4) different types of dysreguation commonly observed in private practice clients.
2.    Learn thirty (30) plus quick, effective and accessible strategies to de-escalate a dysregulated client using trauma-informed embodied and creative arts therapy.
3.   Identify three (3) components of a thoughtful crisis plan and aftercare plan.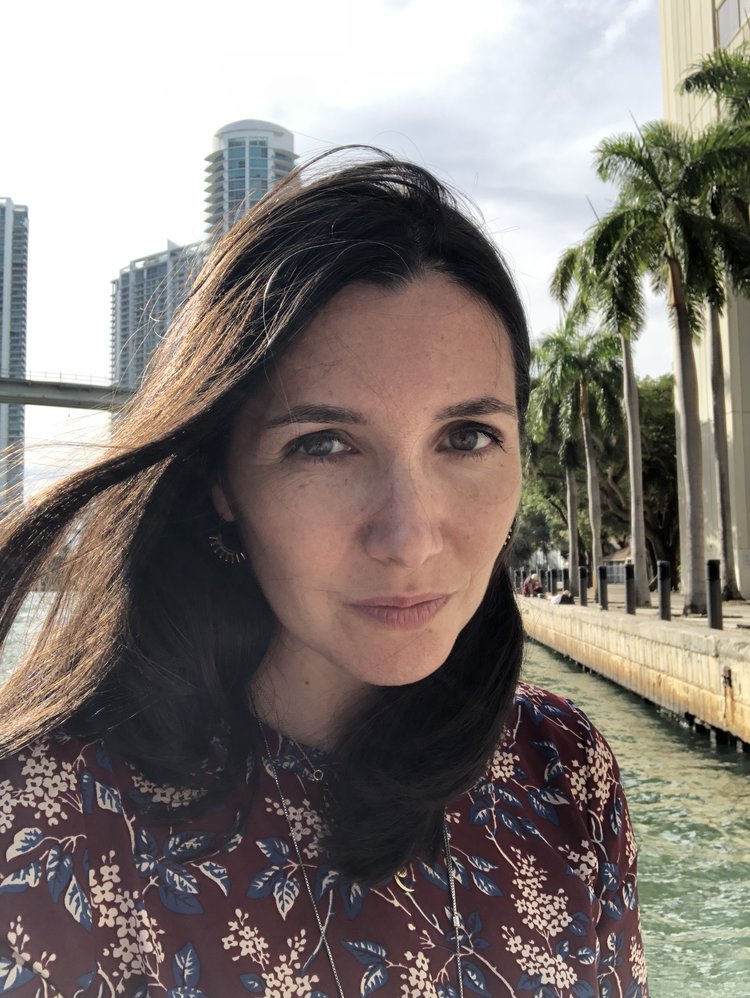 Kelley Linhardt, MA LCAT ATR-BC CCTP is a licensed creative arts therapist and registered board-certified art therapist. Kelley received her MA in Art Therapy from New York University, trained at the International Trauma Studies Program at the Mailman School of Public Health at Columbia University and is a Certified Clinical Trauma Professional. Kelley has undergone extensive post-graduate training in family and couples therapy at The Ackerman Institute for the Family in New York City.  She is also a graduate of the Ways of Seeing training program in dance/ movement therapy.
Kelley is a faculty member at the School of Visual Arts (SVA) in New York City where she teaches in their Art Therapy graduate program. Prior to joining Dancing Dialogue, Kelley worked in a wide variety of acute mental healthcare, school and community settings throughout the five boroughs and in San Francisco, California.  Kelley previously served on the faculty of the New School University and Touro College.  She regularly presents her work professionally around the country.
Available in days

days after you enroll

Welcome to the Continuing Education Program at Dancing Dialogue!
Available in days

days after you enroll

De-Escalate, Co-Regulate, Ground: 30 Trauma-Informed, Creative and Embodied Strategies for Dealing with Panicked, Dysregulated and Disassociating Clients
Available in days

days after you enroll

Conclusion, Course Evaluation and Examination
And while you're at it, check out these other wonderful continuing education courses...
Check your inbox to confirm your subscription